While participating in a panel session at MIPIM last year, I was intrigued with a remark from an architect working on a large mixed used project in the Middle East. She was faced with a request to integrate attractions but without turning the project into an attraction park! What attractions do integrate with carefully designed projects?
What makes an attraction fit? The audience it attracts? Its ability to make it look like a piece of art? Should it serve as a landmark visible from afar or should it be exciting enough to make people talk about it on social media? Probably it is a mix of all, and to be honest it requires a good mix to make it work.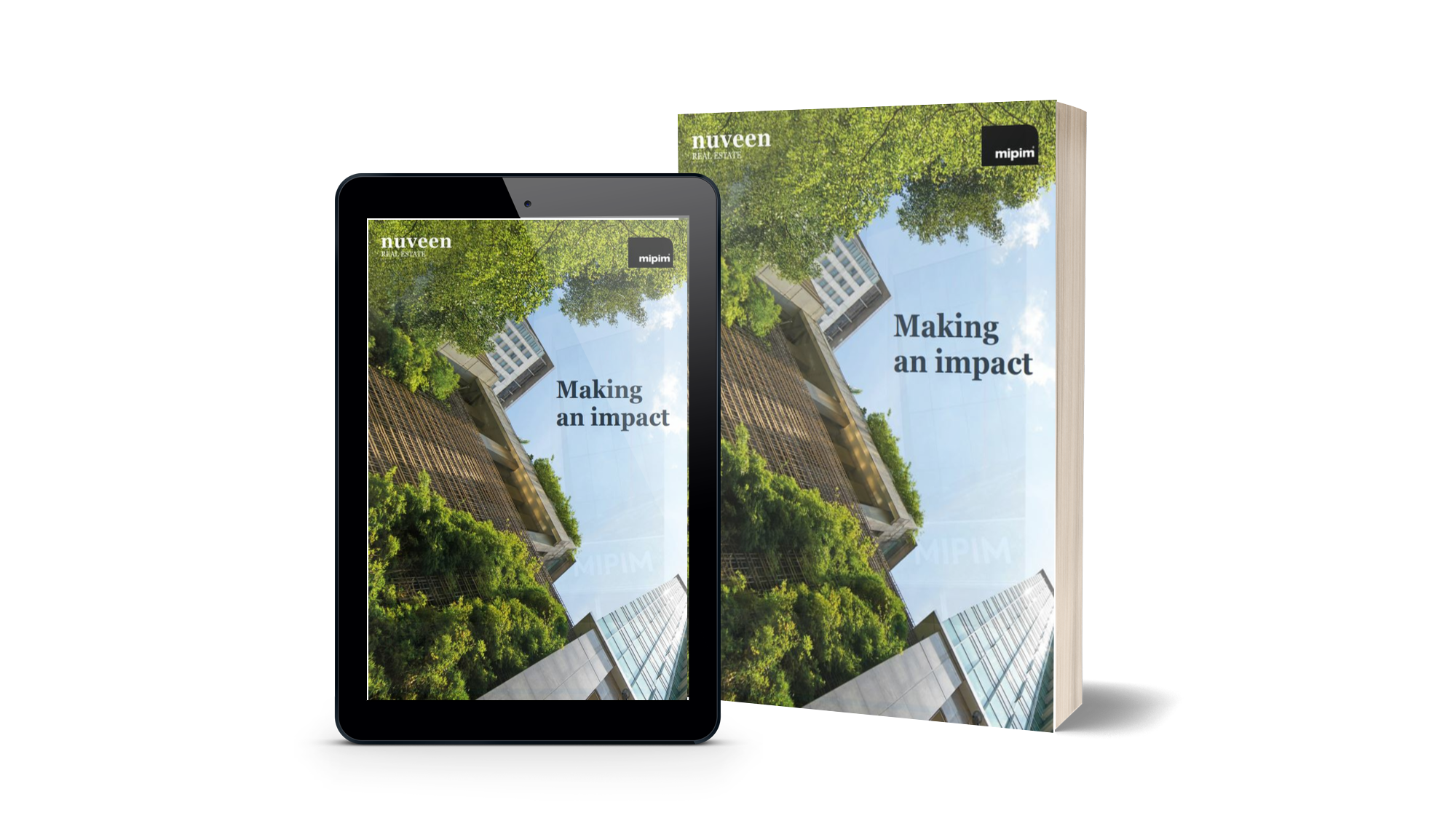 "Making an impact"- White paper
Successful impact investing in real estate
I am working with cities, planners and designers on using a giant observation wheel to "turn their city or project into a destination". Since the first Ferris wheel opened to the public in Chicago in 1893, it is a popular attraction. The Wiener Prater wheel has been used as a symbol in a range of movies. The famous London Eye, located in the center of London, has solidified its position as the number one attraction in London. Our wheels in amongst others Chicago, Hong Kong, or Montreal have earned their place as key tourist attractions and especially the Montreal wheel is a good example of how a destination is created with bistro, ice cream corner, roof top terrace and central plaza in the center of the Old Port of Montreal waterfront.
Interesting to realise when looking at this year's MIPIM poster, it shows a giant observation wheel!
What is so intriguing about an observation wheel? It is an attraction for people from all parts of society, when designed properly it does fit within any urban context, it is impressive enough to make people talk about it and it is just fun to ride!
Can you think of other attractions that have the same unique combination? I would be interested to hear, as it will help cities, urban planners, architects and developers to deal with the challenge to offer leisure and entertainment in their projects?
Something not commonly known is that when put in the right location, integrated well within its environment, a giant observation wheel can be a very interesting investment! This helps as money does play an important role when trying to turn dreams into reality.
"People are craving for entertainment nowadays. It is now one of the strong pilars to attract people. Let's discuss about leisure and entertainment development in cities and how it makes them more attractive."