United Real Estate Company presents Raouche View at 1090 (RV1090) which is a luxurious residential building located in Raouche, the heart of Beirut.
The 22-floor development, built on a plot measuring 5,015 m² with a built-up area of 42,000 m², offers views of the Raouche Rocks and the Mediterranean Sea. The building comprises 40 five-bedroom apartments, measuring approximately 540 m² each, as well as two 1,000 m² penthouses.
The development is scheduled to be completed by the end of 2014.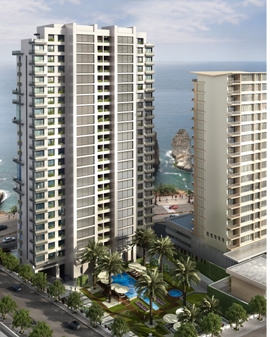 See more projects from other territories on show at MIPIM 2013