Copenhagen Port Company House
Presented by NCC Property Development A/S (Denmark)
The Copenhagen Port Company House, located in a part of the Copenhagen Harbour called 'Nordhavnen,' will be transformed from an old and dilapidated free port to an intimate and sustainable city area. The two former cement silos will be converted into an office building developed by NCC Property Development. The offices will be fitted on the outside of those silos from a level of 24 meters above quay level, corresponding to the level of a traditional sixth floor. They will overlook the roof tops of the neighboring buildings and have a 360 degree view of Copenhagen and the harbour. Copenhagen Port Company House comprises 13,000 m² office spaces and the top floor offers a equipped canteen, conference and meeting rooms as well as access to a roof terrace. It will be constructed as a GreenBuilding according to EU standards and is also designed to be BREEAM Very Good certified. The building will be ready for occupancy in July 2014.
Discover more projects on show at MIPIM 2013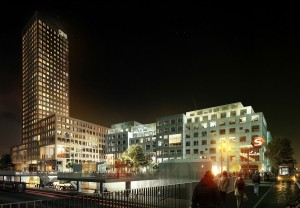 Carlsberg City District
Presented by Carlsberg Byen P/S (Denmark)
Carlsberg Byen P/S is now commencing work on the creation of a world-class campus for The University College Capital (UCC) in the midst of a 330,000 m² development area, located at the former Carlsberg Brewery, in the heart of Copenhagen. The unique historical equity of the site is to be preserved: the vast majority of Carlsberg's premises will remain, including its global headquarters, the Jacobsen Brewhouse, the Carlsberg Museum, the Carlsberg Research Centre and the Carlsberg Visitors Centre. Eventually, in the next 15-20 years, the entire site will be transformed into a multifunctional and climate-friendly city district. It will include retailers, institutions, private apartments, sports venues, cultural centres and offices for small and medium-sized businesses. The UCC will be the first institution in the area and will open its doors in 2016.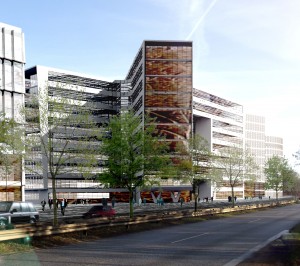 Gladsaxe Ringvej
Presented by NCC Property Development A/S (Denmark)
In cooperation with the present owners British American Tobacco, NCC Property Development plans to develop the Scandinavian Tobacco Company, a former industrial area of 100,000m² situated in Gladsaxe, into a new and diverse city district. The area will be transformed totally through construction of new office buildings, retail outlets and housing. The former headquarters of 8,000 m² and the old production centre of 6,000 m² will be renovated to house future tenants, who will have the opportunity to have their own headquarters designed and constructed to meet the latest standards for sustainable development and construction.