The legendary Raffles Singapore hotel (above) reopened its doors on 1 August after more than two years of careful restoration following its becoming part of the Accor group in 2016, hence assuring its continued role in the future of hotels. Guests now have a choice of ten different restaurants and bars. The Long Bar, home to the Singapore Sling, has been refreshed and three new celebrity chef concepts added: BBR by alain ducasse, yì by Jereme Leung and La Dame de Pic.
Since opening in 1887, the hotel's unique, historic charm has captivated the likes of Rudyard Kipling, Somerset Maugham and Ava Gardner.
These latest restoration works are about preserving this charm while creating "extraordinary experiences" that appeal to a local, Singaporean clientele as much as to the international traveller.
Hotels are about "personalised experiences and strong emotions"
Hotels around the world are becoming social hubs.  They are about "personalised experiences and strong emotions – moments we will recall forever," said Franck Gervais, CEO Europe, Accor.
Gervais was speaking at the MIPIM 2019 panel session on Hospitality: Redefining Partnership Relationships, which then led into a second session, Hospitality: Diversifying to Mixed Use.
How Accor creates value for its partners
As an asset-light hotel group, Accor has two customers, said Gervais: their guests and their partners, the owners of the Accor hotels, either operated under a management contract or by franchise agreement.
"Our role is to say that this is the value created thanks to our brands" – Franck Gervais, Accor
"We need to trust our partners. Our role at Accor is to say that this is the value created thanks to our brands," said Gervais.
As Europe's largest hotelier, Accor has 38 brands, more than triple the number of brands compared with five years ago. And not only is it these individual brands creating value, but also Accor's new lifestyle loyalty programme, ALL, said Gervais.
To maintain the value of the Accor brands, the group uses customer insight from its 'augmented hospitality' concept to maximise the value of the square metre, whether this is by turning its meeting rooms into yoga studios at weekends, like it is doing at its Mercure hotels, or constantly assessing whether to renew or evolve existing brands, or to create new brands.
An example of a new Accor brand is TRIBE, whose first hotel opened earlier this year in Perth, Australia, to appeal to "tech savvy, smart, luxury lovers with an appreciation for affordability".
Meanwhile, Accor has renewed Ibis, its largest economy brand, to create more open lobbies (c.f. Ibis Sao Paulo Expo, pictured above), more fun F&B concepts and to connect with the music scene, whether through the launch of Ibis Music or the opening of the Accor Arena in Paris, one of the world's top five music arenas.
"Playing" between different products
Vanguelis Panayotis, CEO, MKG Consulting, who moderated both hospitality sessions, pronounced: "The 50-year management contract, with no alignment of interest between investor and manager, and with the same level of fees, is dead.  The key driver today is to align interests: so, if we lose, you lose, and if we win, you win."
Investors now have more flexibility to "play between different products" – Yann Caillère, Alboran
At the same time, investors now have more flexibility to monitor market value and to "play between different products", said Yann Caillère, whose Paris-based company, Alboran, has 14 hotels (many operated as Mercure or Ibis brands) as well as managing €100m of assets.
Gaël Le Lay, Deputy CEO Hotels, Covivio stressed the importance of going where there is the return. (The Paris-based REIT acquired a 32% stake earlier this summer in a portfolio of 32 Accor hotels in France and Belgium.)
"If it brings value let's do it, but if not, let's think about a plan" –  Gaël Le Lay, Covivio
He cited Covivio's project in Alexanderplatz, Berlin, where they are developing a 60,000 sq m mixed-use tower adjacent to the 37-floor Park Inn By Radisson hotel, which is partly being converted into residential and retail. "If it brings value let's do it, but if not, let's think about a plan," he said.
Hospitality becoming mixed use
The second session took the hospitality topic a step further, to look at Diversifying to Mixed Use.
For Charlotte Rosier, Director, Cuckooz, a creator of 'design-led apartments', with eight locations in London (including Hoxton, pictured above), diversifying to mixed use is about deconstructing the hotel.
"Rather than having facilities on site which may be used, or may not be used, but which cost you, we connect our guests to the wider community," she told the MIPIM audience.
Cuckooz is due to launch an app to link in with local neighbourhoods.  "Stage 2 is to build a revenue-sharing model with these local businesses," adds Charlotte.
"With all these moving parts, you are bringing much more complexity into the assets" – Roger Allen, Resources for Leisure Assets
Diversifying to mixed use brings challenges, said Roger Allen, Group CEO, Resources for Leisure Assets: "No longer is it about the appointment of a hotel brand to manage one piece of real estate.  With all these moving parts, you are bringing much more complexity into the assets, and this requires more hands-on responsibility from the owner and the asset manager."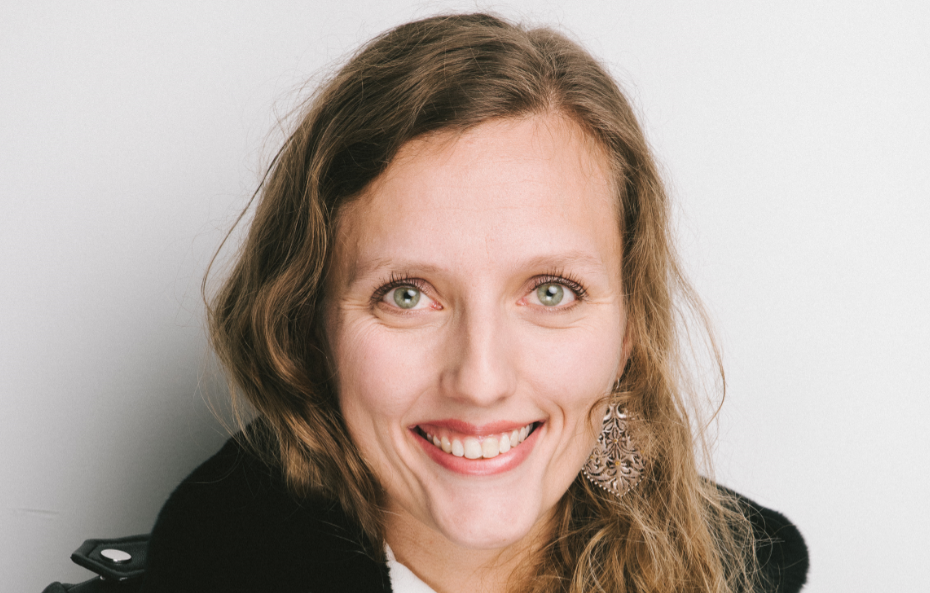 Mixed use often translates as introducing a 'co' concept. The 'co' is about optimising space and resources, and hence returns, said Claire Flurin, R&D+Innovation Director, Keys AM (above). "Whether co-living or co-working, the 'co' gives people access to more, and to a higher quality of life."
Paris-based Keys AM manages over €1.3bn of assets and more than 63 properties. Two recent deals by Keys AM include:
Its first UK acquisition: the Art Deco Rex cinema in Shoreditch, which will reopen in 2021 as a Jo&Joe, Accor's lifestyle hostel brand. The project has planning permission for 130 rooms, a rooftop bar, cinema, and restaurant.
Five-star Maison Albar Hotel in Porto, managed by Paris Inn. Keys AM worked hand-in-hand with management company Equitis to advise on the acquisition of a minority stake in the operations of the hotel, which opened at the end of 2018.
"We're investing in relatively long-term properties that are the cornerstone of our societies, our cities," Flurin explained, as to why Keys AM gets involved in the early design stage. "It's very important for us to make sure that what we build is going to be vibrant, lively and that it is going to work."
If you're good at investing in the vibrancy of the local neighbourhood and community, it will work from a financial and societal perspective – Claire Flurin, Keys AM
Panayotis asked whether mixed use was the new norm. Flurin replied: "We look at the block rather than the property. The block needs to be mixed use. If there's great retail, great F&B, great services in my block, maybe I'm fine with solely a hotel. That is as long as I direct my customers to those services, and they know they can tap into what exists. If not, then I think it's my responsibility, and to my benefit, to bring those services."
Wellness – the big theme
The big theme for the next few years is wellness. Some hotels, such as the new Equinox Hotel in Hudson Yards in New York, see wellness as being about 'optimisation' or 'regeneration'. The concept is more holistic than just adding a spa or a gym.
"Employees are expecting [wellness]from their employer, whether they are away on a business trip or back home in the office," said Rosier.
David Heijligers, Managing Director, Development – France & Benelux, Hilton, said that spas need at least 500 sq m of space in order to accommodate hotel guests and spa members. "If you want to do a spa, you need to do them properly, and you need space," he said.
It's all about access and convenience
The lesson to learn from the US market is access and convenience, said Flurin. "I moved back to Paris three months ago. I still don't know a good gym. I still don't know a great restaurant or a lot of great bars in my neighbourhood. Because there's nobody to show me around. Part of the role of hoteliers is to show you around your local gems."
"Real estate provides the infrastructure for life, and to do this well – and to make returns – it needs to be human" – Flurin, Keys AM
With the emergence of 'space as a service', and the role of real estate to retain talent and create atmosphere – concepts unheard of ten years ago – Panayotis asked: "Is real estate turning more human?"
Flurin replied: "Real estate provides the infrastructure for life, and to do this well – and to make returns – it needs to be human."
To read more about Accor's concept of augmented hospitality, see the highlights from the MIPIM 2019 Keynote Speech of Sébastien Bazin, CEO & Chairman, Accor.