Due to its great success, for the 4th consecutive year, MIPIM is proud to kick-off the People's Choice Award, a separate category dedicated to a public online vote grouping together all MIPIM Award finalists. The MIPIM Awards highlight innovation and excellence in real estate development around the world.
The contest will start on February 9th at noon and end on March 9th  at 11.59 p.m.  The winner of this special category will be announced at the prestigious MIPIM Awards ceremony on Thursday, March 12, 2015.
From the 9th of February, you can visit the site, pick your favourite real estate project and vote. Don't hesitate to share  it on Facebook, Twitter, LinkedIn and other social media networks. Please note that you can only vote once every 24 hours!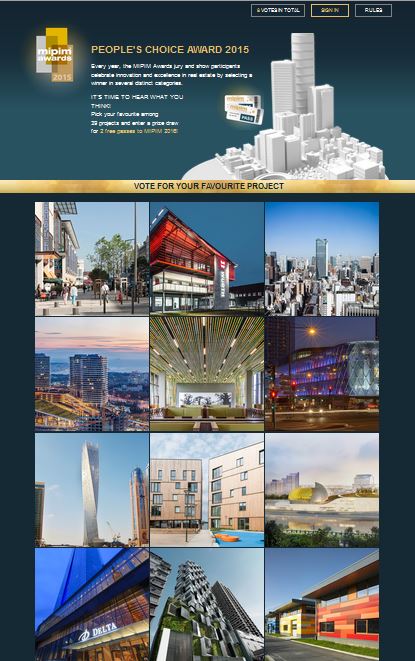 Vote here: MIPIM People's Choice Award 2015