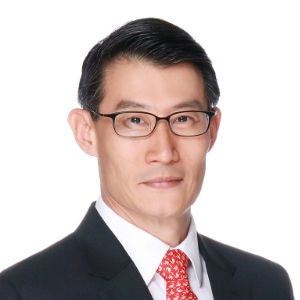 MIPIM Awards jury member Frank Khoo is group chief investment officer at Singapore-based City Developments. He joined the company from AXA – where he was global head of Asia Pacific – in 2018 with a remit to source new investment opportunities and to develop the group's fund management business.
City Developments has a global portfolio spanning 106 locations in 29 countries. Over the past 55 years it has developed over 46,000 homes and owns over 24 million sq ft of floorspace in residential, commercial and hospitality assets globally.
MIPIMWorld Blog: What property types do you think will emerge from the pandemic as the strongest?
Frank Khoo: I think so far data have shown logistics and private rental sector/multifamily to be the most resilient asset classes. From our own PRS/multifamily portfolio, we can confirm this observation. Post Covid-19, how we live might evolve a bit but essentially everyone, whether young or old, still needs a roof over their head.

Is home working here to stay, or has it just been a temporary measure? If it is, what does that imply for the type of homes we need to build?
A lot companies which typically might not embrace allowing their employees to work from home have no choice during this pandemic but to adopt this new mode of working. I think these companies are starting to realise that the technology is there for people to work from home quite effective and efficiently.  As such I think working from home will become more a common practice. I believe that as our workforce starts to work from home and spend less time travelling to the office, it will have an implication on how we live. I feel that the demand for bigger homes which allows people to work more comfortably remotely will increase. Home buyers are maybe prepared to spend more time spent travelling to and from the office in exchange for a larger living space simply because the frequency of their commute to the office will be reduced.
With commuting patterns changing suddenly, how can cities redesign urban transport networks?
I think one trend that we see accelerating post-Covid is cycling to work. As such, city planners will have to accommodate this change for example by creating more lanes dedicated to cycling. Commercial landlords will have to pay more attention to their end-of-trip facilities by prvoding bicycle parking, changing and showering facilities.
MIPIM Awards Category focus: Best Cultural & sports infrastructure
Each week, MIPIMWorld Blog will focus on one of the 11 awards categories for the 2020 MIPIM Awards. This week, we focus on the best cultural & sports infrastructure category. This is a new category for the MIPIM Awards, and its inclusion is a recognition of the growing trend for cities to encourage sustainable mixed-use developments that enhance the quality of life for residents and workers alike.
Guardian Art Center
Beijing, China
Developer: China Guardian Auction (Beijing Huangdu Property Development Company)
Architect: Buro Ole Scheeren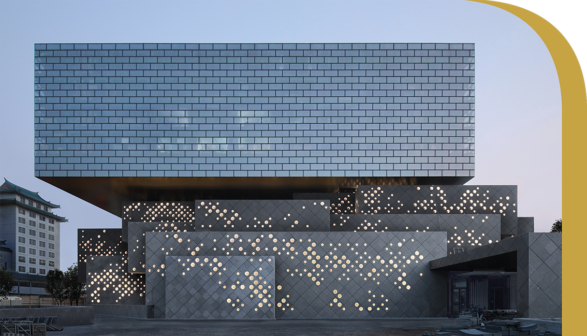 Built on the doorstep of Beijing's Forbidden City, the Guardian Art Center is a new hybrid cultural institution and the world's first custom-built auction house. A building for the display and exchange of art, the Guardian Art Center embodies the city's traditional urban fabric while resonating with its metropolitan energy. The building reconciles the city's complex narratives and resolves the everlasting tension between history and modernity, the old and the new, reflecting a nuanced understanding of contemporary Chinese identity.
Irina Viner-Usmanova Rhythmic Gymnastics Palace
Moscow, Russia
Developer: USM Development
Architect: TPO Pride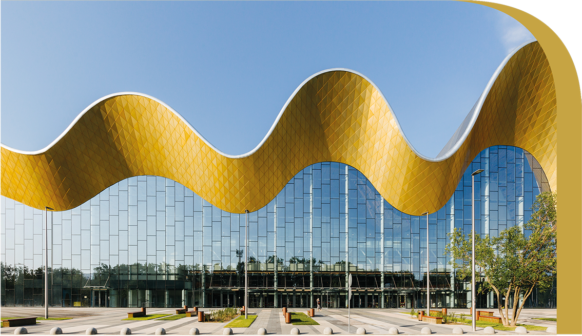 The Rhythmic Gymnastics Palace, named after acclaimed gymnastics coach Irina Viner-Usmanova, is the biggest sports facility dedicated to rhythmic gymnastics in the world, able to host up to 4,000 fans. As a multifunctional complex, it can host international and national competitions, training for rhythmic gymnastics and other sports, cultural and popular events. The facility totals 25,700 sq m, including space for transformable stands and seating areas, training and choreography halls and a gym. There is also a hotel for athletes, a medical and recreation centre, a modern media centre;, facilities for coaches, judges and athletes and a museum dedicated to rhythmic gymnastics in Russia.
Metz Congress Robert Schuman
Metz, France
Developer: Metz Metropole Moselle Congres (M3Congres)
Architect: Wilmotte & Associes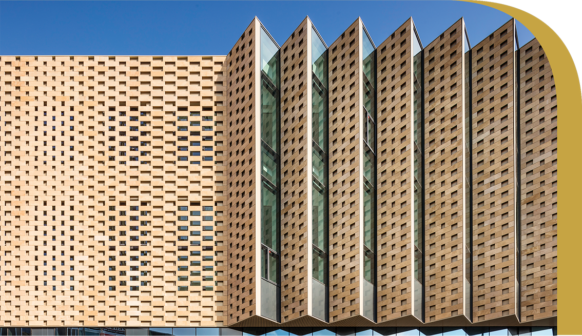 Metz Congress – Robert Schuman is a five-level multipurpose building facing the Centre Pompidou-Metz. Each level offers panoramic views over the city. Its original composition emphasises the play of light along the surface of its facade, sculpted from local Jaumont limestone stone. Made of a grid combining opacity and transparency, the treatment creates a light effect that gives the building a monolithic appearance during the day, while dematerialising it at night. With easy access, modularity, and optimal interior organisation, this building aims to become an attractive landmark for Metz.
Tottenham Hotspur Stadium
London, UK
Developer: Tottenham Hotspur Football & Athletic Co
Architect: Populous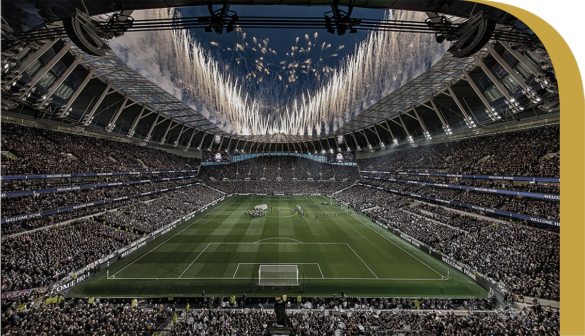 Tottenham Hotspur Stadium is a new world-class sport and leisure destination for London, capable of hosting major sporting and non-sporting events. With a capacity of 62,303, it is the largest club football stadium in the capital. Incorporating a fully retractable pitch and designated NFL facilities, it is the first stadium in the world to be custom-designed to stage both association football and American football games. The Tottenham Experience provides a new club shop, cafe and museum — as well as the starting point for the Tottenham Sky Walk — and contributes to driving year-round activity in the local area.