Hong Kong's Real Estate Market
With the local economy posting disappointing growth in 2014, Denis Ma, head of the Research Department at JLL, has provided us with his forecast for Hong Kong's real estate market for the remainder of the year.
"Sluggish Growth"
Ma explains that growth for the rest of 2014 has now been downgraded. He attributes the local economy's sluggish growth throughout the year so far as the reason why, stating: "The weaker-than-expected growth of the economy through the early part of the year has led to economists downgrading growth expectations for 2014 – now down to 3.0% compared to 3.5% at the start of the year."
This has led the JLL Research Department to forecast only moderate net take-up for the rest of the year. "Vacancy will remain low across most of the city's key office sub-markets," explains Ma, "with Kowloon East being the only one that is likely to face supply and rental pressure." Because of this he believes rental levels in all sub-markets, with the exception of Kowloon East, should continue to at least hold steady if not experience mild growth.
"Leasing activities will be dominated by renewals"
"Most of the new Grade A office supply scheduled for completion in 2014 will be located in decentralised locations and in Kowloon," states Ma. Yet, in most sub-markets without any new supply scheduled, he predicts that renewals and moderate growth of office requirements will maintain the current low vacancy levels. In fact, leasing activities will be dominated by renewals, and Ma says this is because of four key reasons – the rise in tenant affordability, limited tenant decentralisation opportunities, the ability to renew leases at lower levels in Central, and the unwillingness of tenants to take on the significant upfront capex involved in relocating.
When it comes to building occupancy, Ma anticipates more landlords to think outside of the box. Ma states: "In recent months, we have seen some landlords lease office space to retailers, health-care centres and gyms – while others have entered into profit share agreements with serviced office providers. Look for this trend to continue moving forward."
Ma also predicts renewed interest to be sparked in Kowloon East amongst MNCs. He believes that because of Citigroup's recent purchase of the West Tower of One Bay East in Kwun Tong for its headquarters, other banks are now reconsidering their long-term rental options. Citigroup is the fourth large foreign investment bank to move its headquarters out of Central over the past ten years.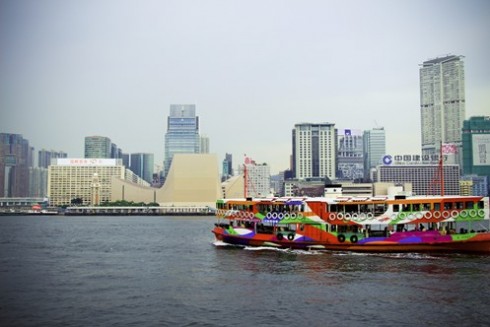 "Wong Chuk Hang
 is the upcoming commercial district to watch"
Finally, Ma marks Wong Chuk Hang as the upcoming commercial district to watch. "New projects in Wong Chuk Hang will draw interest from both end-user/owner-occupier buyers and companies looking to lease, ahead of the completion of the South Island MTR Line, which is due to be completed in 2016 and will reduce travel time to Central to less than 10 minutes."
If you would like advice on how to deal with the current real estate market in Hong Kong, please do not hesitate to get in touch with JLL. They provide a bespoke service that will help you to overcome any challenges, whilst identifying great opportunities as well.
Images: (1) WEST KOWLOON (2), TSIM SHA TSUI, from Jones Lang Lasalle