March 5, 2013
The top ten ultimate tips for making the most out of your MIPIM experience...with minimal fallout.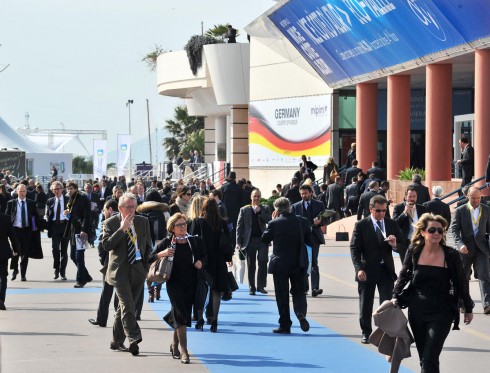 I'm not going to lie to you and say that I've been going to MIPIM for over 20 years and therefore can provide you with the ultimate list of tips in making the most out of you MIPIM experience. I can however, assure you that I have had the unique opportunity to be that proverbial fly on the wall for the past year, listening to your cries of excitement and… occasional moans of displeasure.
With that, I have a made the official Top Ten MIPIM Survival List, sharing advice from swollen ankles to meeting that key client you've been after for 3 years.

1. Think of your Feet:  Want to show off your new pair of Testoni dress shoes? Try again. Of course we want to look our best at MIPIM, but this is neither a fashion show nor a display of world beauty. This is a business show folks…with a maddening surface area to walk every day, not to mention the walk to and from your hotel. So I recommend that you stick to your tried and true Clarks well worn shoes. They will always be more comfortable than a new pair.
2. Dress to impress: MIPIM regroups some of the most powerful and influential leaders in real estate. Don't expect to see a whole lot of casual going on during the day. This is a suit and tie / skirt and pump type of event, and you can be sure that the only one in jeans is the one NOT doing business. * Even though we always hope for warm weather, it can get down to single digits in Cannes, so don't forget a warm jacket or sweater vest for cooler evenings.

3. Business Cards: During MIPIM, Cannes fills up with over 20,000 people looking to meet and network within a space of 3 or 4 days. Due to limited time, there is an insane amount of business cards changing hands. Make sure you have enough…and please, make sure they have the right information on them (you won't have time to cross out numbers).

4. Less is more: A notebook, a smartphone, an IPAD, a pen and some cards is all you need. As you peruse through the Palais, you will accumulate more flyers and handouts in 3 days than you get in a whole year from the post. Often, this content is very interesting and worth a look, so you will get bogged down by the load. Thankfully, we provide you with a glamorous tote at show opening, giving you an oh-so-stylish way to carry your affairs. Praise for the man-bag.

5. Don't forget Vitamins: Participants often underestimate the exhaustion we can endure during MIPIM. Not only are we walking, talking, listening, walking, pitching, writing, walking, standing and walking during the day, the networking also extends into late evening, and for some that means the wee hours of morning. Yes, it happens to the best of us. And yes, we feel crummy the next day. Magic fix? Super boost energy effervescent vitamins actually do a pretty good job. At least until midday…

6. Weather alert: Sunglasses- Despite the chance of rain, it is more often than not bright and sunny in Cannes. And trust me, you'll find most participants sunning themselves on mini breaks outside the Palais with their coolest shades…one of the easy touches of personalisation among all the grey suits. That being said, i'd still pack an umbrella…

7. Indulge the senses: There are probably more restaurants & shops in Cannes than there are people. This hot spot is home to some of the most magnificent hotels in France, not to mention, some of the finest gastronomy and shopping on the French Riviera. Take some time to indulge…and "Vive la France!"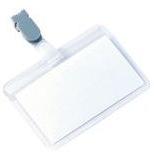 8. Don't forget your badge: Keep in mind that Cannes literally shuts down and becomes MIPIM during show week. Your badge is your new best friend when it comes to accessing the Palais, and certain networking events, like the Opening Cocktail. You can expect to be badged almost anywhere you go. You lose? You might as well snooze. Security is tight and won't be compassionate when you give them your tale of woe about how you accidentally dropped your badge down a sewer grate. Obviously lost badges will be replaced, but can you afford the time? For non- registered visitors: you might want to think twice about coming down without a badge…read our code of conduct here.

9. Preparation is key: Perhaps this should have been #1, but I got carried away with all the fun stuff. In order to triple your satisfaction of the show, it is imperative that you plan ahead. Waiting to locate contacts and set meetings will only bring you frustration and lost time. We worked really hard on bringing you a dedicated MIPIM mobile APP this year, enabling you to access a whole bunch of useful show stuff on the go. We have also improved the Online Database, providing you with the perfect tool to locate, schedule and follow up with key clients year-round.

10. Running sneakers: A growing trend at MIPIM, I just had to get this on the top ten list this year: sneakers and gym clothes. One of coolest things at MIPIM is watching participants hit La Croisette for an early morning run.  Some companies team up and run as a group, sporting colored customised t-shirts. I'll no doubt be among them this year…but mostly to get some paparazzi pics of RE leaders in full stride, of course.
Image: Image & Co. / 360° Medias